Strategic. Creative. Results-Driven.
Creating dynamic and memorable brand experiences since 1954.
Lab Exhibits & Services is a strategic exhibit and event services partner focused on providing full end-to-end trade show management, creative design, onsite logistics, transportation services and proactive budget management.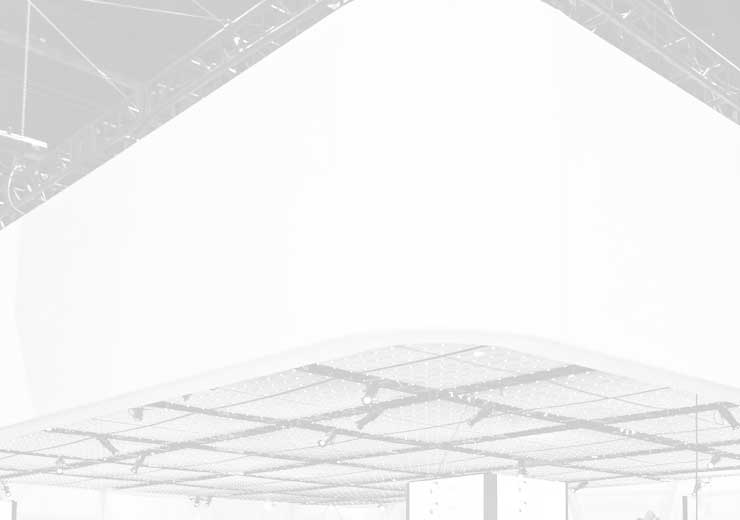 Our Mission
To tap into every aspect of our creative potential to deliver visually exciting and inspiring solutions that exceed all expectations.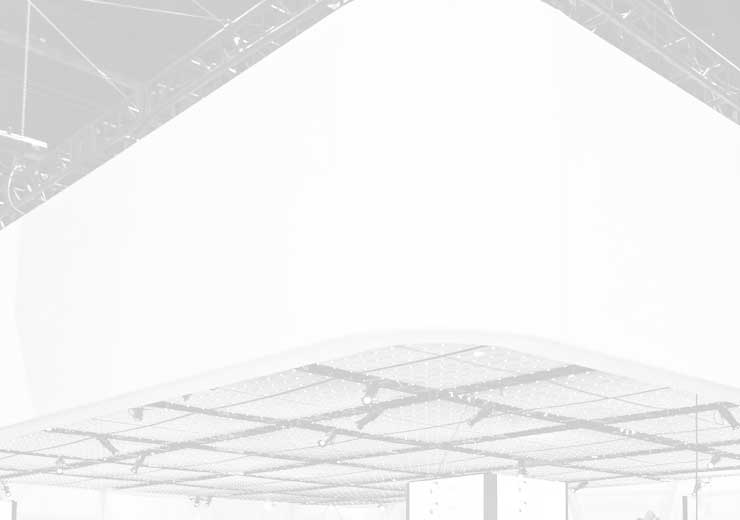 Our Vision
To create award-winning caliber solutions that ultimately make life easier for you and help grow the brands you work for.
Our

collaborative and client-centric process

focuses on your objectives at each show. With a goal to deliver creative and memorable client experiences that amplify your brand, we help you discover untapped opportunities and engage with the right audience—time and again.
---
Core Values
We're passionate.
Every new project gets our team fired up. Our dedication and excitement are obvious from the very first interaction.
Trust is crucial.
Solid, long-term relationships are built on trust and integrity. We conduct all our business with honesty, sincerity, and transparency.
It's all about the details.
Attention to detail is second nature to us—and it shows in our work. Our passion for detail is evident throughout every step of your event. Our experienced team takes care of all the finer points to ensure every detail—big or small—matters and is managed flawlessly.
Transparency is our culture.
Transparency is a quality we value in others—especially in our leaders. We believe transparency is essential in establishing, growing, and maintaining credibility and trust. We delight in building long-lasting relationships built on strategic, creative collaboration and the sharing of knowledge.
Who We Are
Lab Exhibits & Services delivers innovative exhibits, industry-leading client service, and superior value. Founded in 1954, Lab Exhibits & Services has the experience and expertise to deliver on every promise with creativity, integrity, and transparency.
As a full-service, custom exhibit house with over 65 years of experience in creating dynamic environments, we enable you to reach your target audience with meaningful, memorable, and measurable experiences that incite emotions, create energy and forge relationships.
Yet our expertise goes well beyond designing beautiful spaces that elevate your brand and drive new opportunities. We also offer a full spectrum of innovative solutions that enhance your marketing goals.
We specialize in cutting-edge design, complete custom fabrication, state-of-the-art technology, rental exhibits, graphic design and production, online inventory management, turn-key show services, experiential marketing, and thoughtful, proactive budgetary management.
Bottom line: Lab Exhibits & Services is at the forefront in creating global brand experiences—at home and around the world.
Lab Exhibits & Services is a custom exhibit display producer—and so much more. Our seasoned team of professionals is passionate about making your work easier by delivering innovative solutions with the ultimate in creativity, integrity, and customer service built in.
Our Approach
We take a unique and collaborative approach to each and every client and project. It begins by learning all we can about your company, brand, industry and specific goals and objectives—allowing us to create dynamic experiences that ultimately reinforce your brand and messaging.
We then add a level of service that virtually sets a new industry standard and deliver a comprehensive suite of services that answers every trade show demand—from cutting-edge design, custom fabrication, rental exhibits and production, to online inventory management, virtual solutions and proactive budgetary oversight. As a Lab Exhibits & Services client, you know you're getting nothing less than industry-leading customer service, design, creativity, production and project management—driven by a process that's streamlined, efficient and worry free.
The result? Your company will stand out—not only in tradeshows but also among your customers, peers and industry.