As the world is dealing with the COVID-19 pandemic, many private companies have been shifting their focus to help respond to this medical crisis.
At Lab exhibits & services, we also want to do our part and offer our services to the medical community. Over the last 65 years, we have specialized in building temporary structures for the tradeshow industry.
We realize hospitals have a shortage of space and need temporary structures for the surge in patients affected by COVID-19.
We have designed an emergency medical response pod that can be built in a variety of places like convention centers and hospital parking lots.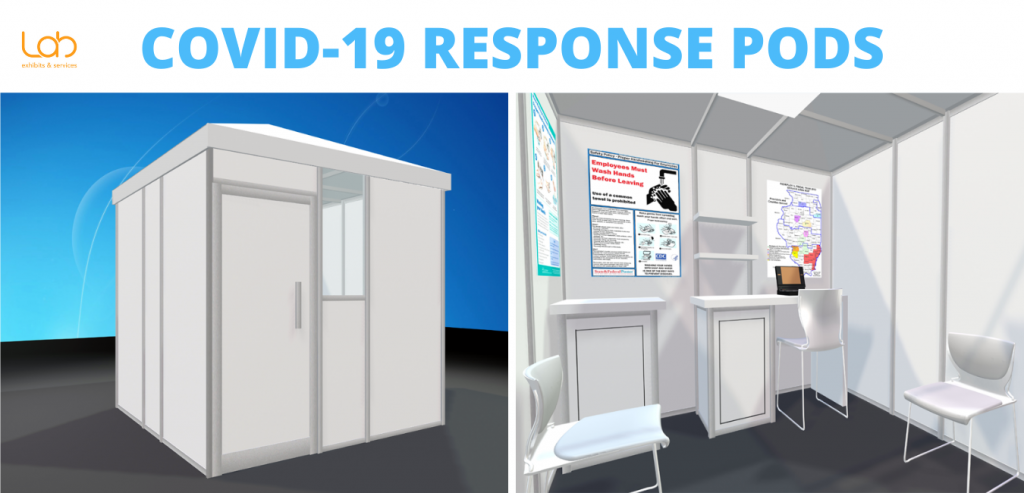 These pods are available to purchase or rent and include the below features.
Features:
Indoor & Outdoor Use
Durable Aluminum Extrusion
Full-Size Locking Door
Wire Management
Strategically Placed Electrical Outlets for the Patient's Use
Many Different Configurations to Suit Your Needs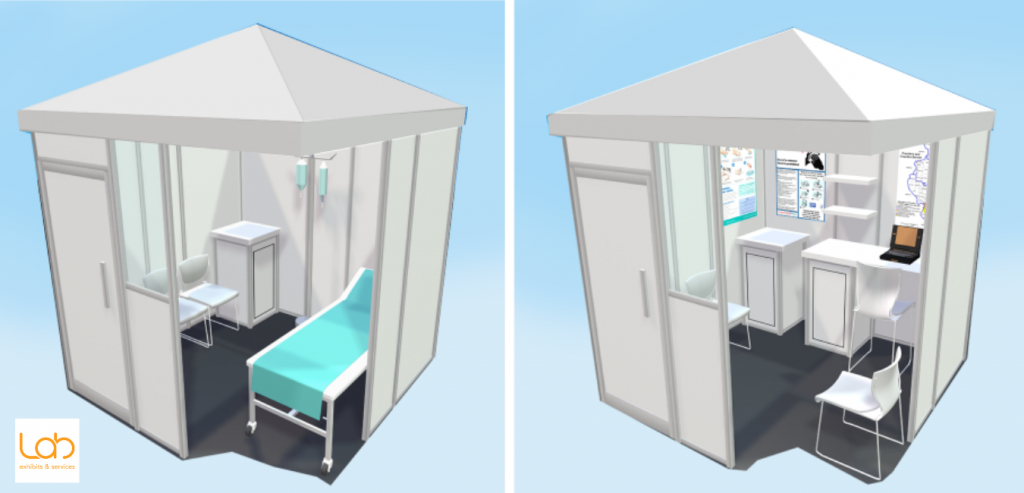 We hope to offer the medical community a quick and efficient solution while providing the patient with a private and comfortable setting.
We applaud the efforts of the medical personnel on the front lines and wish for the health and safety of everyone involved.
For more information, please contact:
Jennifer Janega, Vice President
office: 630.896.2500 x 50
cell: 331-262-1278
email: jjanega@labexhibits.com
Lab exhibits & services
1455 Sequoia Drive, Suite 105 | Aurora, IL 60506 |
www.labexhibits.com