Trade shows represent an important part of many businesses' sales plans, and it's easy to understand why. Over 95% of all trade show visitors are there looking for new products or services, especially for their businesses. On average, your potential clients or customers spend an average of 8.5 hours at the trade show looking at new products. Because some trade shows have thousands of visitors each day, it's very important your trade show booth makes a memorable, lasting impact. It's that impact that translates into sales for your company. Here are some tips for optimizing your 10×10 trade show booth.
Why a 10×10 trade show booth?
Although trade show booths can come in many shapes and sizes, the average booth size at most trade shows is 10 feet by 10 feet, which gives you 100 square feet of space to display your products or services. Also, for many small businesses, a 10×10 booth is the most economical choice to get their messages across. By having 10×10 booths, trade shows allow the most exhibitors possible in a space. The smaller booth size allows exhibitors to set up quickly, and break down their displays easily once the trade shows are over.
Trade show booths that are sized 10×10 come in more than one type. The simplest type of 10×10 trade show booth to construct is the pop-up booth, which can be put up and broken down by one person. Many small businesses love pop-up booths because they are so versatile. You can also opt for a hybrid fabric booth, which uses fabric to draw a potential client's attention. Some businesses choose the traditional panel booth, which uses a combination of fabric and laminate. These booths are great if you want to display more than one product. If your business has a lot of heavy objects to display, you may want to choose a truss booth, which is constructed from metal frames.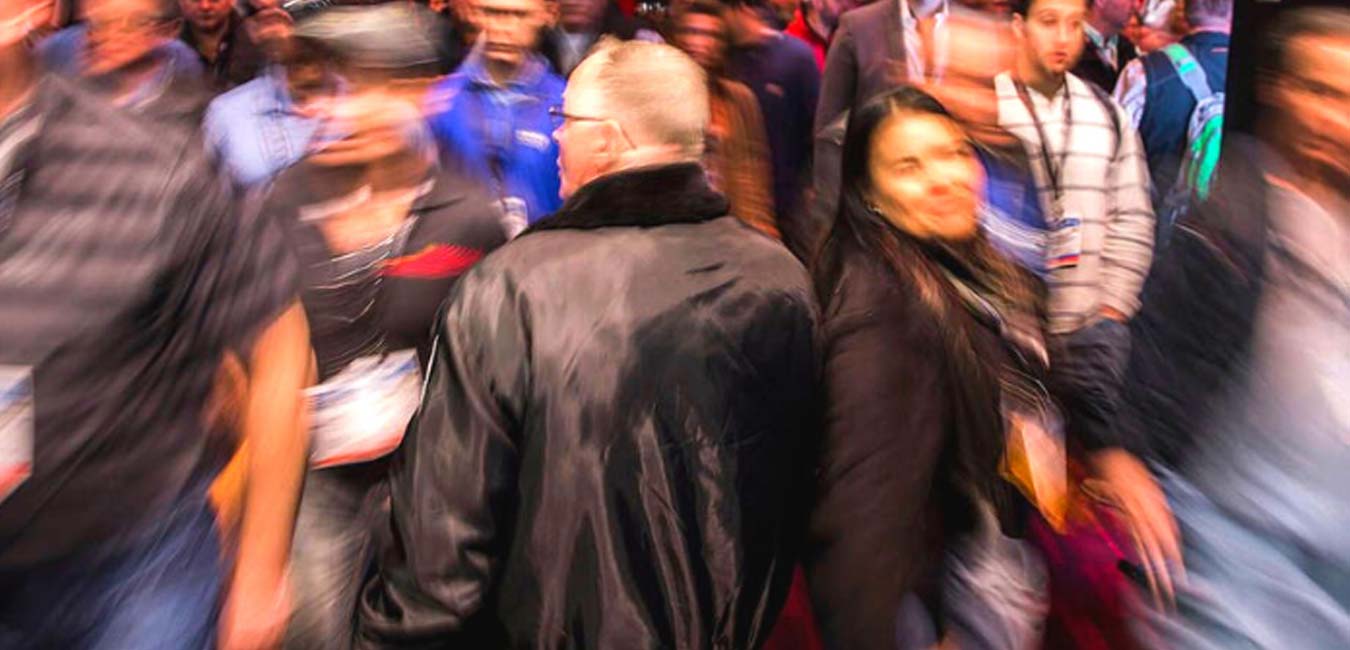 Tips for Optimizing Your 10×10 trade show booth
If you know that you are going to be exhibiting and displaying your business soon, you need to prepare now. Here are some tips to get you started.
Set a budget and stick to it. One of the largest reasons businesses don't prepare their 10×10 booth for a trade show correctly is that they don't begin with a budget. As a business owner, you need to figure out how much you can afford to spend on a booth and stick with that budget. While many small businesses try and create their displays themselves, you may want to go with a company that makes booth displays for you. While this is more expensive in the long run, it also guarantees you a more professional-looking display. Also, if you go with a display company, you may be able to stretch your budget further by using the display at more than one trade show. No matter what you decide, don't go over your budget.
Find a display company with a good reputation. If this is your first foray into trade show booth display companies, it's time to ask around. You want a company with a stellar record of customer satisfaction and on-time delivery. You also want to look for a company with an excellent record of service after the sale is complete. For example, suppose one of the panels in your gorgeous display malfunctions? You'll want the company to replace or repair it. While it may make sense financially to go with a cheaper company online, you may want to go with a local company who can troubleshoot any problems with you.
You'll want a clean-looking booth with killer graphics. In many cases, graphics can tell the story of your company or your product with a simple design or a few photos. You want to grab the audience's attention so that you can begin to build a relationship with them. Let your graphics act as the introduction.
Check the lighting of your booth. Whenever possible, you'll want to opt for LED lighting, as it can brighten up your booth and call attention to your graphics or your products. You don't want shadows blocking your message. Also, wherever possible, backlighting is great for highlighting a specialty product or your most important graphics.
Be sure you keep your booth space clean when it comes to merchandising. You'll want to highlight one or two products, not your entire product line. Many companies choose trade shows to highlight new products, for example. If you want to discuss a line of products, you will be better off saving that line for a running video of products, or put out a customer look book for your audience to browse through.
While you're thinking about your trade show booth, be sure and promote your booth all over social media. You want to get customers excited about your booth, and the trade show in general. The more eyes on your social media, the more traffic you bring to your booth.
With these few handy tips in mind, you'll be able to present a clean, unified company image, which should be able to translate into more business and revenue for your company.