Are you looking to maximize the effectiveness of your tradeshow booth? Tradeshows are a great way to get your product in front of potential customers—but how can you make sure that your efforts are meeting their expectations? Here are seven key strategies to help optimize your tradeshow experience. From choosing the right materials to preparing and engaging with attendees, these tips can help maximize your tradeshow presence and get those leads rolling in!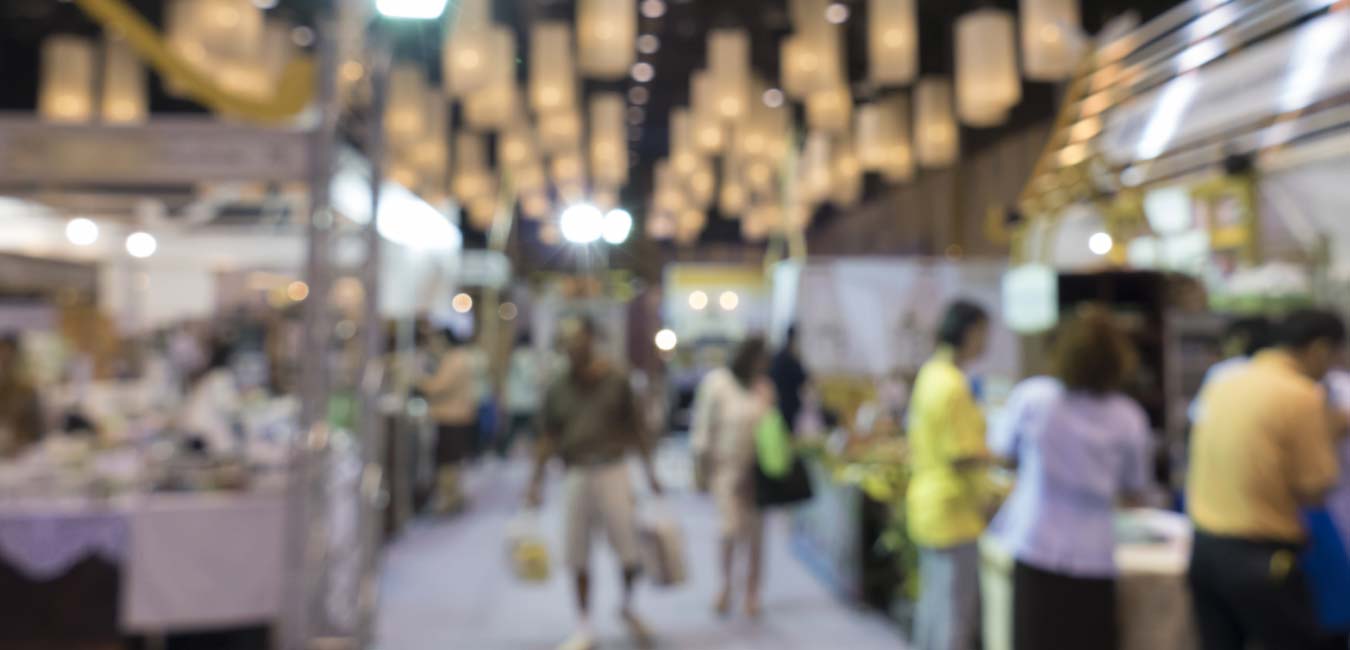 Attend Tradeshows Your Audience is Likely to Be At
Your tradeshow success starts with choosing the right show to attend. Focus your efforts on those that will attract your target market and generate the most qualified leads. The more you engage with the right audience, the better your success should be.
Have a Strategy Going Into the Tradeshow
When you walk into a tradeshow, you should have a strategy for how you want to engage with potential customers and clients. This means having an idea of the types of interactions you want to have, what kind of information you want to gather, and what your overall goals are for attending the tradeshow.
Ideally, your strategy should include how you will interact with your audience, as well as how you are going to get noticed over your competition. The more you plan out your strategy in advance, the better luck your tradeshow booth is likely to have.
Engage People Before the Show Over Social Media
If you want to optimize your tradeshow effectiveness, one of the best things you can do is engage people before the show even starts. And one of the best ways to do that is over social media. Here are a few tips for how to engage people over social media before your tradeshow:
Create a hashtag for your event and promote it heavily in the weeks leading up to the show. Encourage attendees to use the hashtag when posting about the event on social media.
Post regular updates about the event on your own social media channels, and encourage attendees to follow those channels for updates.
Use social media ads to target potential attendees who may be interested in your event.
Host a contest or giveaway on social media in the lead-up to the event, with prizes that would be appealing to potential attendees.
By following these tips, you can ensure that you're engaging potential attendees long before they even step foot in your tradeshow booth – which will ultimately lead to more success at the event itself.
Set Tradeshow Goals You Can Measure
As with any marketing activity, it's important to set goals for your tradeshow attendance. Without goals, you won't be able to measure your success and determine whether the tradeshow was worth attending from a business perspective.
Some things to consider when setting your goals:
What are your objectives for attending the tradeshow?
What products or services do you hope to promote?
How many leads do you hope to generate?
What is your budget for the tradeshow?
Once you have answers to these questions, you can start setting specific, measurable goals. For example, if one of your objectives is to generate new leads, then a goal could be to collect 50 business cards from potential customers. If you're promoting a new product or service, then a goal could be to secure 10 sales appointments from interested parties.
Create a Booth That Is Sure to Catch Attendees Eyes
You need to plan ahead if you want to make a positive first-impression. If your booth is drab and uninviting, attendees are likely to keep walking. On the other hand, an eye-catching booth will stop them in their tracks and give you the opportunity to engage with them about your product or service.
There are a few key things to keep in mind when designing your booth to make it more likely to catch attendees' eyes. First, use bright colors and bold graphics. This will help your booth stand out from the rest of the exhibit hall. Second, make sure your signage is clear and legible from a distance. You want attendees to be able to read about your product or service without having to come right up to your booth. Finally, don't forget to include lights so everyone who comes to your booth can see what you have with ease.
Offer Fun Freebies
You can attract attention to your booth by offering fun freebies that are relevant to your brand. For example, if you're a food company, you could offer samples of your products. If you're a fashion brand, you could offer style consultations or fashion items like bandanas or necklaces. Be creative and think outside the box to come up with something that will make people want to visit your booth.
Research Common Questions and Rehearse the Answers
When you're exhibiting at a tradeshow, you want to make sure you're putting your best foot forward. One way to do this is to research common questions that attendees might have, and rehearse your answers so that you're prepared for anything. Your goal is to be seen as an authority in your industry, so you want the answers to be clear and concise.
Making the Most of Your Tradeshow Involves Some Strategy
With these tips in mind, you can maximize the potential of your tradeshow experience. By creating a unique and memorable booth to capture attendees' attention and planning your interactions ahead of time, you can effectively optimize your tradeshow performance.