Going to tradeshows is a significant piece of many organizations' marketing and sales strategies. It gives you the chance to show off your products or services, network with partners and potential customers, and keep up with industry trends. But it can be hard to stand out and leave a lasting impression when there are so many businesses competing for attention. In this article, we'll talk about some general exhibit strategies for tradeshows in 2023 that you might want to think about.
Importance Of Having A Solid Exhibit Strategy For Tradeshows In 2023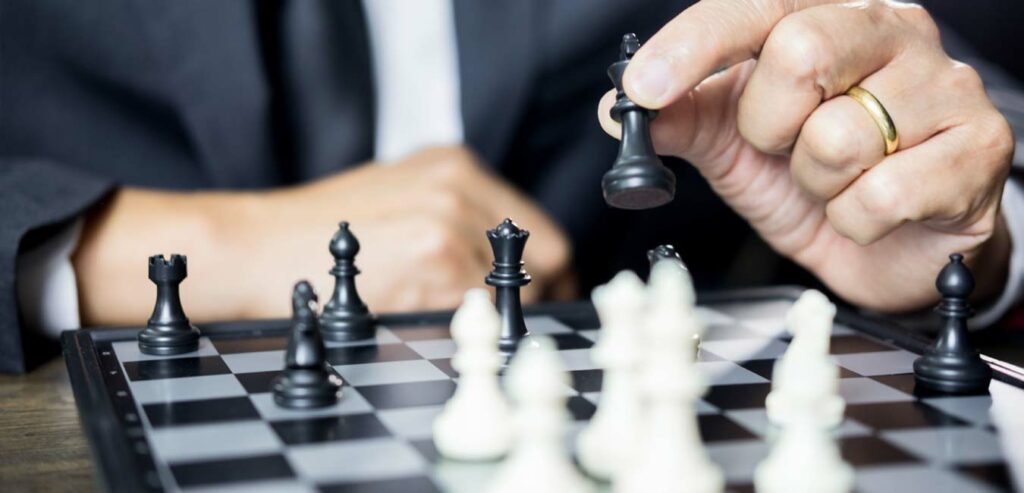 Businesses can showcase their goods and services, interact with potential clients, and generate leads at in-person events like tradeshows. Companies, on the other hand, run the risk of squandering time and resources without a solid exhibit strategy and falling short of their goals.
There are numerous reasons why having a clearly defined and implemented exhibit strategy is essential. To begin, it assists businesses in establishing precise objectives for the tradeshow, such as launching a new product, generating leads, or raising brand awareness. By having explicit objectives as a main priority, organizations can tailor their show configuration, promoting endeavors, and staff preparing to accomplish those targets.
Second, a well-thought-out exhibit strategy can assist businesses in standing out from the crowd. Numerous businesses vie for attention at trade shows, which are frequently crowded and noisy. Businesses can attract more visitors and improve their chances of generating leads by creating an engaging exhibit and providing engaging marketing materials and activities.
Thirdly, businesses can help maximize their tradeshow return on investment (ROI) by implementing an effective exhibit strategy. Companies can ensure that they are getting the most out of their participation in tradeshows by clearly defining their objectives, selecting the appropriate audience, and following up with leads after the event.
Define Your Goals
A crucial first step in developing a successful exhibit strategy for tradeshows in 2023 is establishing clear, measurable objectives. It may be difficult for businesses to design an effective exhibit, train their staff, and measure their success without clear goals. Here are some suggestions for establishing your tradeshow objectives:
Identify your primary goal: Why are you going to the trade show in the first place? Is it for lead generation, brand promotion, product launch, or something else? Focusing your efforts and resources on achieving your primary objective will assist you.
Make goals that are specific, attainable, and measurable: Set specific and measurable goals to help you achieve your primary objective once you have defined it. Set a specific number of leads you want to generate during the tradeshow, for instance, if your goal is to generate leads. Ensure your objectives are likewise practical and reachable within the time period of the tradeshow.
Determine the key performance indicators or KPIs: Choose the key performance indicators (KPIs) that will keep track of your progress to evaluate your level of success in achieving your objectives. Your key performance indicators (KPIs) could, for instance, be the number of visitors to your booth, the number of leads collected, or the percentage of leads that turn into sales if your objective is to generate leads.
Set objectives that are in line with your overall marketing plan: Check to see that your objectives for the tradeshow and your overall marketing strategy are in sync. This will assist you in ensuring that your participation in trade shows is an integral and useful component of your marketing strategies.
Design Your Exhibit
In 2023, a key component of a successful tradeshow strategy is the creation of an exhibit that is both engaging and visually appealing. Businesses can differentiate themselves from the competition, attract more visitors, and achieve their objectives with an effective exhibit design. For designing your exhibit, here are some suggestions:
Put your brand first: The identity, values, and message of your brand should be reflected in your exhibit. Check to see that your branding strategy as a whole is reflected in your logo, colors, and message.
Make the environment inviting: Visitors should be drawn in by your exhibit's inviting appearance. To keep visitors interested and encourage them to spend more time at your booth, think about including things like comfortable seating, interactive displays, or demonstrations of your products.
Simpler is better: While it's important to make your exhibit look good, don't fill it up with too much information or junk. Concentrate on key visuals and messaging that effectively convey your brand and products.
Make it engaging: If you want to keep people interested and make your exhibit a memorable experience, think about including interactive elements. Touch screens, augmented or virtual reality displays, and gamification elements are all examples of this.
Be original: For your exhibit, don't be afraid to think outside the box and come up with creative and novel concepts. This could incorporate remarkable showcase materials, lighting impacts, or other eye-catching components.
Consider the logistics: Make sure that the logistics of shipping, setting up, and taking down your exhibit are taken into account in the design. Think about using portable, lightweight, modular displays that are simple to assemble and move.
Businesses have a one-of-a-kind chance to showcase their goods and services, interact with potential clients, and generate leads at in-person events like tradeshows. Businesses, on the other hand, run the risk of falling short of their goals and wasting time and resources without a solid exhibit strategy.