Trade shows are one way to bring your product or service to prospective buyers at a convention or a trade show, where you can exhibit your fabulous work to customers from around the country or around the world. There's a reason trade shows are popular. Research shows that nearly ¾ of all potential clients say they are more likely to buy a product they have viewed at a trade show. Website traffic increases over 40% for businesses who have trade show exhibitions immediately after a trade show ends.
You have just celebrated the trade show exhibition of your life, and you're ready to pour some champagne for all of your days of hard work. After you have taken a moment or two to celebrate and you have gotten a peaceful night's sleep, you will need to move forward with the next step in the sales process–the follow-up. If you are one of those exhibitors who love presenting at trade shows but shudder at the thought of following up with prospective clients, here are some tips for moving you toward a close and a sale.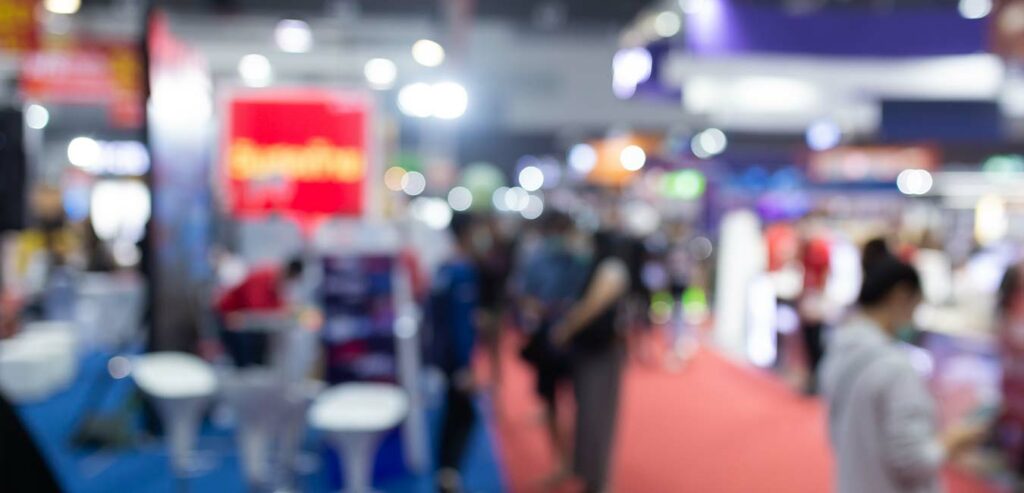 Be sure you have contact information so that you can follow up quickly
This may sound trite, but it is difficult to make a sale to a client when you don't have their contact information. You need to be sure that you have all of the contact information for prospective clients before the trade show ends. There are several ways you can make sure to collect contact information at trade shows.
Use a tablet to have prospective clients give their contact information at your exhibit.
Scan potential client business cards to keep contact information at the ready.
Offer raffles and prizes if people leave their contact information.
Have a prize for any business that gives you the most contacts.
Offer to post potential clients' business cards during your display.
Reach out during the trade show or conference with social media and blogs
You can begin making waves with your potential clients before the trade show even ends. You can begin a blog or a vlog about the conference, which can offer insights and advice for customers. You can also post your exhibit on social media such as Facebook, Instagram, TikTok, LinkedIn, and others. Tag businesses in your social media feeds as a way to tell prospective clients you're remembering how important they are to your business. By offering clients advice and insights before selling them a product or service, you are showing them how much you want their business–and all customers love to be wanted.
Another tip about social media, blogs, and vlogs and connecting with clients–why not ask a potential client to guest host a column, blog, vlog, or social media post? That will bring you and the client closer and give both of your business's free exposure, which never hurts any business.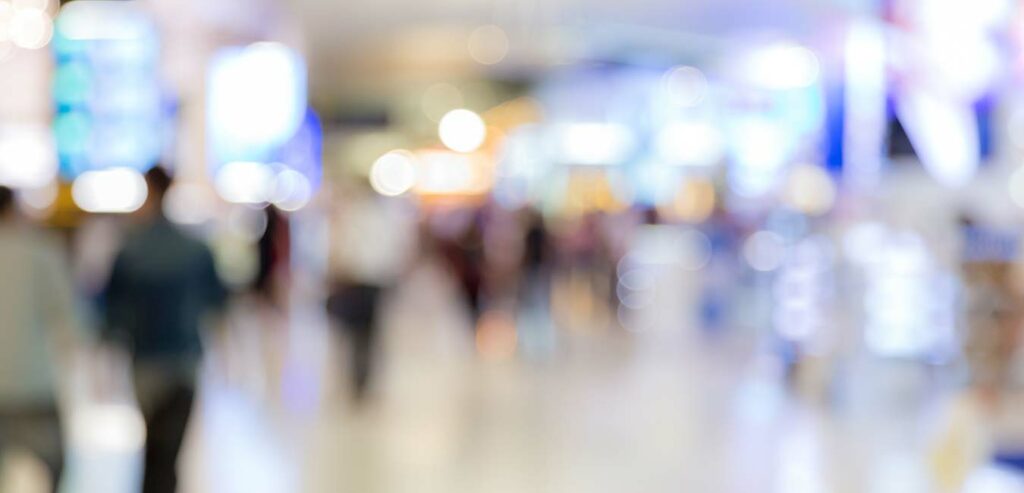 Create a timetable for your potential leads so they don't fall by the wayside
It is thrilling when you get the opportunity to bask in the glow of a successful trade show exhibition. However, you don't want to waste precious time connecting with potential clients once the trade show ends. Many successful businesses create timetables or calendars so that every lead generated during a trade show is optimized. For example, how long will it take you to get all of your new contacts and leads' information into your CRM (Customer Relationship Management) system? How long will you wait in between initial contact and follow up contacts? If you have a timetable in front of you each day, you'll be able to turn more of those prospective customers into actual customers.
Focus on relationship building, not immediate gratification
Anyone who has been in the business arena long enough will tell you that the best customers or colleagues don't happen overnight. Of course, you'll be able to turn some of your trade show connections into sales quickly. However, some relationships need more nurturing. Your prospective client may be waiting for new financing to come in, or for a string of new hires to begin work. Some companies have a set timetable for purchasing as well.
Your focus past the immediate prospective sale should be on nurturing your contact, and building a relationship with them. Think of this relationship building as a foundation for years of successful sales. Smart companies know that just because now isn't the right time for this customer to buy your product doesn't mean they won't buy in the future. If you focus on building relationships with potential clients, your business will be the first one they think of when it comes time to buy your product. The goal for you is to stay in touch with potential clients. If you see an article or social media posting that is relevant to their business, you can forward it to them with a small note to let them know you were thinking of their company's well-being–without a sales pitch. By keeping in touch throughout the year, you're letting your lead know they are important.
Not all potential leads turn out to be good clients, but they are still valuable
After your brilliant presentation at the trade show, you are probably chomping at the bit to get to work on those potential new sales. However, some of the contacts will never buy your product or service, because it doesn't align with the needs of their business. That doesn't mean you should write them off entirely, however. You will want to keep in touch with business contacts regularly, because if they are pleased with the product or service you sell, they'll be far more likely to give your name and the name of your business to people in their circle of colleagues who do need products or services from you. Businesses rely on word of mouth to continue to prosper. In fact, research indicates that 85% of small business new sales come from word of mouth advertising. That is too valuable a resource to ignore.