Connecting with millennials has become a top priority for many exhibitors as trade shows continue to evolve. However, engaging this tech-savvy and socially conscious demographic may not be as easy as merely displaying your goods or services. Exhibitors need to focus on making meaningful connections with millennials if they want to succeed at trade shows. This article will look at some effective ways to do that.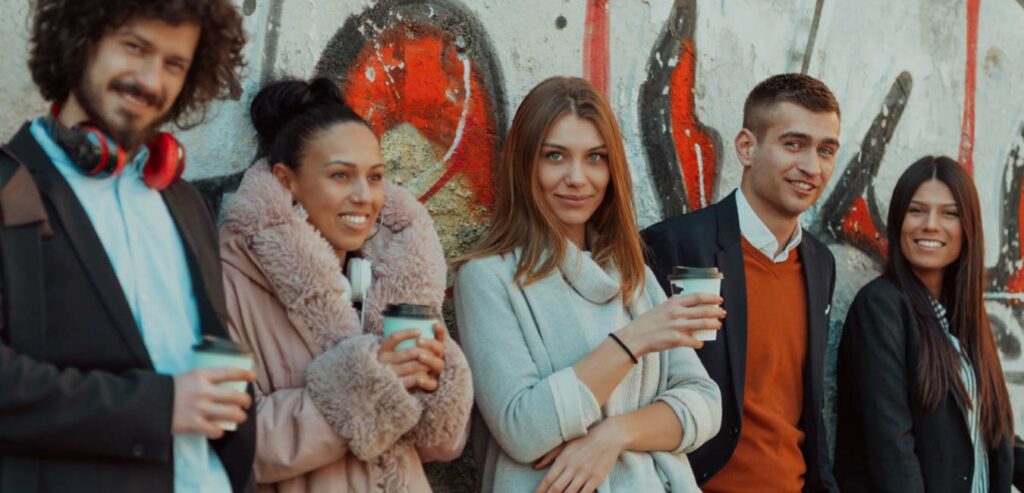 Understanding the Millennial Mindset
Understanding the millennial mentality is vital for exhibitors to actually interface with this age at expos. Those born between 1981 and 1996 are generally referred to as Millennials, also known as Generation Y. This generation has unique attitudes and behaviors because they have grown up in a world characterized by rapid social and technological advancements.
The millennial generation's preference for experiences over material possessions is a key trait. Opportunities to learn, connect with others, and create lasting memories are important to them. When designing their trade show displays, exhibitors should keep this in mind and think about how they can create immersive, interactive experiences that engage millennials and stick with them.
The millennial mindset's reliance on technology and social media is another important feature. This age is profoundly associated and open to utilizing advanced devices to convey, examination, and settle on buying choices. By incorporating social media walls, interactive touchscreens, and virtual reality experiences into their trade show displays, exhibitors can take advantage of this.
Additionally, Millennials are well-known for their keen social consciousness and drive to make a difference in the world. It's possible that exhibitors will have a better chance of connecting with millennials who share these values if they are able to demonstrate a dedication to sustainability, ethical practices, and social responsibility.
Lastly, it is essential for exhibitors to be aware of the fact that millennials place a high value on authenticity and individual interactions. They prefer honest, open communication and are frequently skeptical of conventional marketing strategies. It's possible that exhibitors who are able to provide one-on-one consultations or customized recommendations will have a better chance of winning over millennial customers and maintaining trust over time.
Tips for Exhibitors to Connect with Millennials
There are a few ways exhibitors at trade shows can connect better with the millennial generation. This includes:
Emphasize experiences rather than products:
Twenty to thirty year old's are less keen on customary promoting and more inspired by encounters. Create an immersive experience that allows attendees to interact with your brand in a meaningful way rather than simply displaying your products or services. You could, for instance, hold a workshop or panel discussion, create a hands-on demonstration, or offer a virtual reality experience.
Incorporate social media and technology:
Recent college grads are the original to grow up with the web and online entertainment, so integrating these components into your display is an extraordinary method for interfacing with them. Engage attendees with interactive displays, QR codes, or augmented reality. Additionally, ensure a robust social media presence and encourage attendees to use a branded hashtag to share their experiences.
Prioritize social responsibility and sustainability:
Highlighting your company's commitment to sustainability and social responsibility is a great way to connect with Millennials, who are known for being socially conscious. For your exhibit, you might want to think about using eco-friendly materials, showcasing the charitable partnerships your company has with other organizations, or emphasizing your company's goal of making a difference in the world.
Provide opportunities for collaboration and networking:
Millennials place a high value on collaboration and networking, so ensure that your exhibit provides networking opportunities for attendees. This could be as simple as hosting a happy hour, putting on a speed networking event, or making a lounge area where people can unwind and get to know one another.
Provide genuine, individualized interactions:
Your booth staff should be friendly, approachable, and knowledgeable about your products or services, as Millennials value authenticity and personalized interactions. Train your staff to actively listen to attendees' needs and interests and to ask open-ended questions. Also, think about giving out giveaways that are unique to each attendee or offering discounts or promotions that are specific to them.
Case Studies of Successful Exhibits Targeting Millennials
Some examples of trade show exhibits that successfully engaged millennials are as follows:
At SXSW, Airbnb:
At the South by Southwest (SXSW) festival in Austin, Texas, Airbnb displayed its commitment to diversity and inclusion in its exhibit. The exhibit had a lounge area where people could unwind and get to know one another. It also had a photo booth where people could take pictures with a wide range of Airbnb hosts. In addition, a panel discussion on diversity and inclusion in the sharing economy was held by the company.
VidCon with Adobe:
At VidCon, a conference for fans and creators of online videos, Adobe focused its exhibit on assisting attendees in making and editing their own videos. The exhibit had a video editing station where visitors could try out Adobe's software for making videos and a green screen photo booth where visitors could take pictures and use Adobe software to make their own backgrounds. In addition, a number of panels and workshops on video editing and production were held by the company.
During Beautycon, Glossier:
At Beautycon, a festival for beauty enthusiasts, Glossier's exhibit focused on providing attendees with an interactive, personalized experience. The exhibit had a selfie station where visitors could use the Glossier app to try on makeup and take pictures, as well as a lounge area with a pink theme where visitors could unwind and connect with one another. In addition, a series of panel discussions on self-expression and beauty were held by the company.