Challenge
Iba, an international healthcare client, wanted to source a fresh new trade show environment that would support their North American trade show program. The objective was to incorporate consistent brand imagery across one or multiple corporate business units within a divided cross-aisle booth space. Iba desired the ability to effectively reinforce their brand and tell their story through strategic and impactful graphic messaging and multiple product workstations where one-on-one personalized engagements with attendees would be conducted.
They also needed the flexibility to showcase and present their high-tech product directly to their intended audience in a lifelike hospital room area that was incorporated into the booth.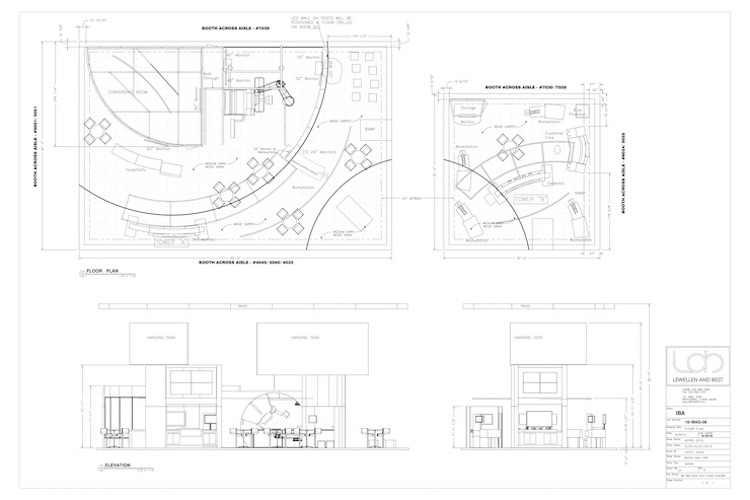 Solution
Armed with a comprehensive understanding of Iba's goals and requirements, Lab developed a creative design solution that met their key needs. We created a high degree of component consistency within all booth elements and effectively reinforced the Iba brand with imagery, while solving the problem of visually tying the cross-aisle spaces to each other when needed.