Coexistence of Live and Virtual Trade Shows
"I've learned that people will forget what you said, people will forget what you did, but people will never forget how you made them feel."

Maya Angelou
Interest in Virtual Trade Shows has become increasingly popular. The current pandemic has accelerated the technology forward to offer advanced sales and marketing solutions for companies considering the next big step.
In parts 1 and 2 of our blog post series, we highlighted the Benefits and Capabilities of virtual trade shows. Click here to read part 1 and part 2.
We are now emphasizing the importance of a focused marketing and trade show strategy for both live and virtual events to coexist under one umbrella.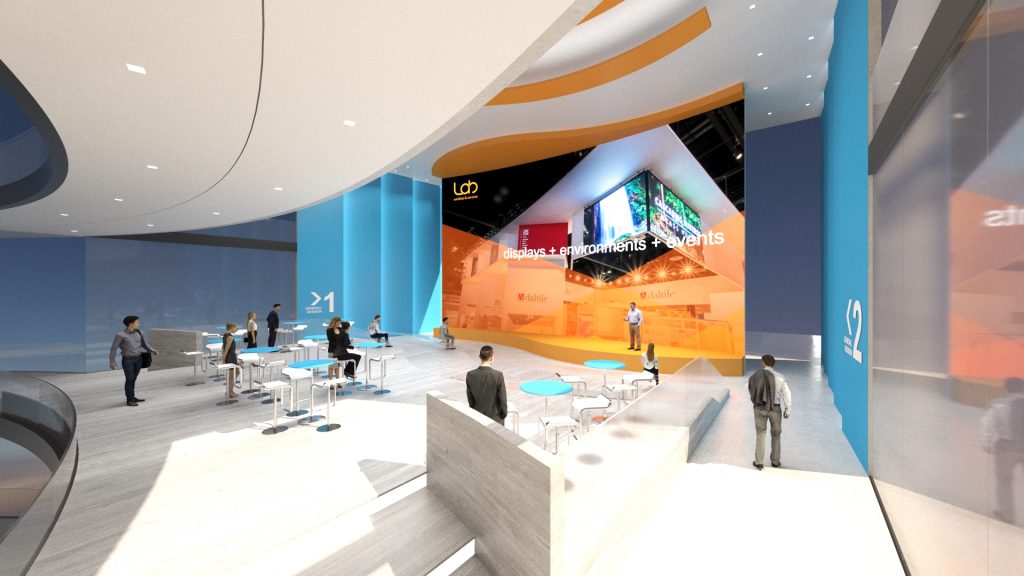 Creating an integrated live and virtual program allows you to build relationships one on one. It will also elevate your brand and heighten your industry leadership while broadening your range of opportunities.
Omnichannel Marketing
Omnichannel is a marketing buzzword. It has been around since brands began to understand the importance of implementing a digital strategy. In the retail world, it means a consumer will have a similar experience at the store as they would online.
The trade show world has given a new meaning to the word with the emergence of virtual trade shows. Companies implementing a seamless strategy on the trade show floor and the virtual environment will engage both live and online audiences simultaneously.
We are currently developing virtual environments that will serve as extensions of live events.
Click here for a sneak peek!
Please email me at ezilinskas@labexhibits.com for more information or an in-depth demonstration.
As we previously discussed, the virtual environment is a fully immersive 3D experience. The innovative and customer-oriented design allows a person to experience some activities happening on the trade show floor in real-time. Product demos, equipment viewing, sales presentations, and Q&A sessions are just an example of what can take place.
If the virtual event is not simultaneous, live show content could be available for on-demand viewing. Visitors would still be able to interact with a live person during designated hours.
Building Relationships
Whether the show attendee visits in person or online, the goal is to create engaging, informative, and memorable content. It should entice the targeted audience to work with you.
A person logging on would interact with a live person representing the exhibit. It should feel similar to being approached by someone on a show floor. The unique ability within a Virtual Environment is to have real-time interactions and guidance. These interactions provide a much deeper experience than clicking through a mundane website and communicating with a chat-box.
An exhibitor can still network and have a real human connection.
Exhibitors can execute many of the same activities and experiences as a live show. These interactions are a significant benefit for the online visitor that could not afford the time or expense to attend.
As with any event, the show staff in the virtual environment should be well trained and up to date on all show offerings.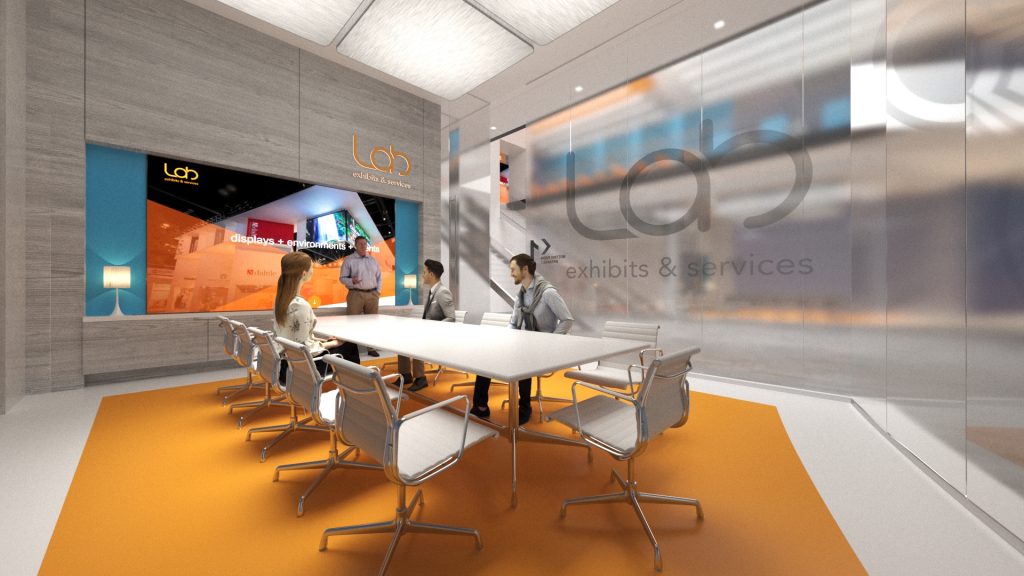 Brand Elevation
The virtual environment is an extension of the live event and an opportunity to reach your target audience. This trendsetting technology allows people to explore and learn about a company's goods and services much differently from a website. The immersive and interactive experience is an innovative way to activate your brand and to influence buying decisions.
This environment's capabilities reach far beyond the live event. It can be re-purposed as a showroom, training seminar, networking event, or a stand-alone trade show. The possibilities are nearly endless.
Industry Leader
The technology and high-resolution graphics of these environments are revolutionizing the way companies are approaching branding and audiences. An exhibitor still needs to have focused brand messaging and creative and engaging content. They also need to offer a quality product or service at a perceived value for the consumer.
If executed correctly, these environments would set a brand apart from its competition, and potentially gain market share.
A company can also create buzz surrounding virtual environments by leveraging their existing audience communities.
Sneak Peeks: Exhibitors can host a sneak peek into the environments or offer a preview to an industry journal or magazine for increased exposure.
VIP Treatment: Exhibitors can create rooms to showcase prototypes and new products for specific customers to view. This exclusive access will make them feel special and elevate the relationship.
Market Leadership: Perception is reality, and if you appear to be the leader, you are.
Companies first to market with quality, creative goods, and services in any industry typically become the leader with a significant gain in market share. Coupling your product with an innovative marketing method will draw attention and compel your targeted audience to act sooner. Which only drives brand attraction and sales even further.
In some cases, the creativity and memorable experience caused by the method of advertising can be more vital than the product itself.
Our point is that Virtual Environments will eventually be a necessary arm of your marketing regiment. They will be increasingly vital if you want to distinguish yourself from your competitor. Goldman Sachs estimates that investments in VR, along with augmented reality, will reach a staggering $1.6 billion by 2025.
Your involvement will depend on your willingness and ability to commit to marketing your business and creative advertising. The below quote summarizes this point well.
"Nothing is more efficient than creative advertising. Creative advertising is more memorable, longer lasting, works with less media spending, and builds a fan community…faster."

Stephan Vogel, Ogilvy & Mather Germany's Chief Creative Officer
Additional Opportunities to consider from a Virtual Environment:
Revenue Diversification: Additional revenue streams will be created by reaching a greater audience through an expanded market.
Safety Net: If there is a show cancellation for any reason, exhibitors can be ready with zero downtime.
Image Matters but So Does Price
I am sure you have been wondering about the costs of virtual environments. A rule of thumb that we are finding to be relatively consistent is that a virtual environment is approximately one-third of the cost of an "all in" free form live custom display.
Of course, the "Bells and whistles" you choose to create an interactive, memorable experience for your targeted audience will play a significant role in the final cost.
As I have stated before, a new normal has begun, and we need to prepare to do business differently. A significant change is upon us, and although it may be temporary, you need to evolve in a way that benefits your company's health and longevity.
Please contact me at ezilinskas@labexhibits.com today for more information on how you can transform your exhibit into a virtual environment or experience one of our demonstrations.
At Lab exhibits & services, we are here to help you through all of your tradeshow and event needs and requirements.
For more resources and information, click here!