"Sales is not about selling anymore, but about building trust and educating."

– Silva Devaki
Trade shows and Virtual events are wonderful opportunities to strengthen your brand by influencing the attendee's perception of your company and motivating them to act. To do this, you must take the proper steps to engage the attendees with proper "Boothmanship" or most of the target audience will be lost.
Boothmanship
Most exhibiting companies often overlook trade show staff sales training. Sales teams believe that the tradeshow exhibit does 80% of the work, but the opposite is true. The exhibit is there to represent your image and brand while supporting messages that help the team engage the targeted audience that generate leads to sales.
On the virtual side, the same holds true. Your company may have invested in high quality virtual environments, and virtual product showcases, but the live interaction component still requires your sales staff to be engaging, knowledgeable and effectively responsive.
If you want the best return on your investment, train and refresh your sales team on "Boothmanship" before the show. If your team waits until they are on the show floor to rekindle successful "face to face" marketing strategies, then they will squander precious opportunities in the first few hours of the show trying to get themselves up to speed.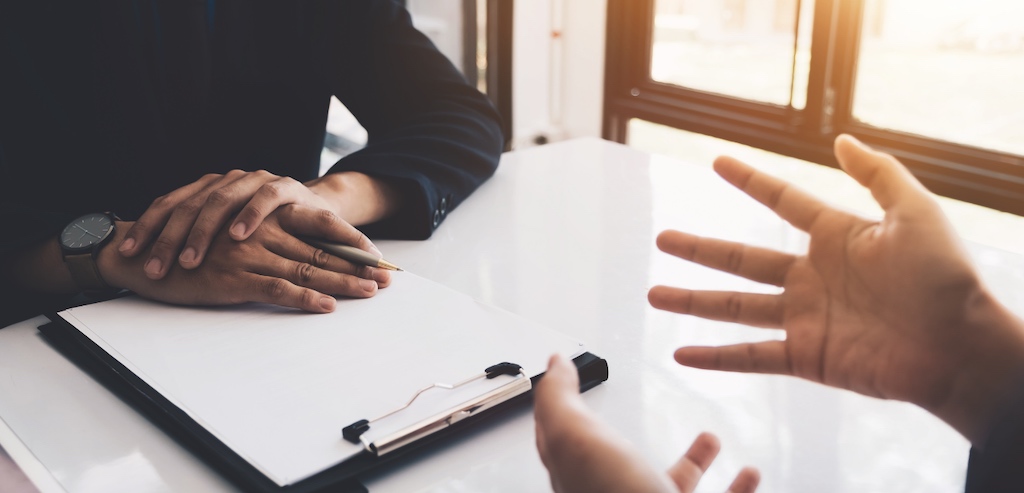 Boothmanship Training
Learn and Understand the Brand Message, Themes, and Products.
Review strategies, objectives, and sales goals.
Practice methods to "greet and meet" prospects in person and online.
If you are using a fully immersive Virtual Reality Environment or VRE, become familiar with the environment and controls that you will use to maneuver your avatar.
Rehearse open-ended questions and delivery until it feels natural.
Pre-arrange meetings with prospects and clients so that you can meet the day before the show opens instead of during show days. This will give you more time to actively prospect on the show floor and extend your time for opportunities.
Ask qualifying questions to determine if your company is the proper fit for your prospect. Cover specific needs, budget, timing, process and who is involved in the decision and then grade the prospect's information so that they can be prioritized for a proper follow-up.
Always take notes to ensure better follow-up. It also assures the attendee that you are attentive to their thoughts.
Remember to smile and engage attendees with open-ended meaningful questions, a firm handshake and constant eye contact.
Ask the prospect how and when they would like you to follow-up and do not be afraid to ask for a sales order on the spot if your product or services lends itself to an "off the shelf" solution.
The Physical Side of Boothmanship
"Face to face" marketing is a physical game that requires long hours on your feet or in front of your computer. You should be well rested and healthy to keep your edge. Wear proper attire and have all the necessary supplies and hardware you may need.
Below are our recommendations to help you have a successful socially distanced trade show or virtual event.
Socially Distanced Trade Show Recommendations
Remember to breathe normally while wearing a mask and drink plenty of water. Mouth breathing while wearing a mask can make you dehydrated and feel fatigued.
Practice projecting your voice while wearing a mask. You may have noticed that it is harder to hear people through masks. It is important your show attendees can hear you clearly.
Bring several masks! This one will come in handy if you are attending a show over several hours.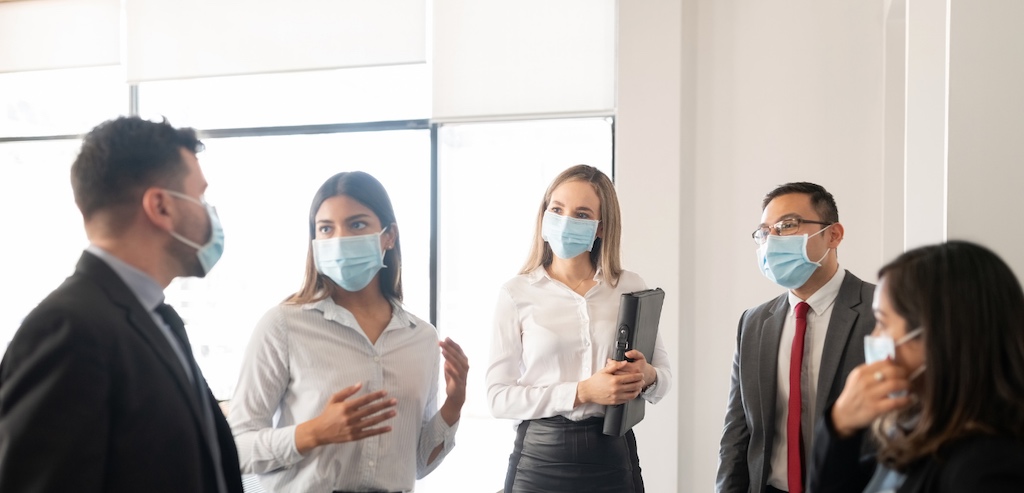 Virtual Trade Show Hardware Recommendations
Lapel Mic with a USB adaptor – The sound quality will be much clearer when using a lapel mic.
Desktop Tripod – When Using a mobile device to connect online it is recommended you stabilize your device at eye level. Choose one that adjusts for height and allows you to use your device in a portrait or landscape position.
Ring Light – A ring light will enhance the quality of your image by brightening up your face and removing shadows when used in conjunction with natural light or room lights. Use a small clip ring light for a computer, or a desktop version that will hold a mobile device.
A backdrop in the form of a 4' wide x 7' tall retractable banner stand with your company name and logo is a simple addition to make your remote environment look more professional.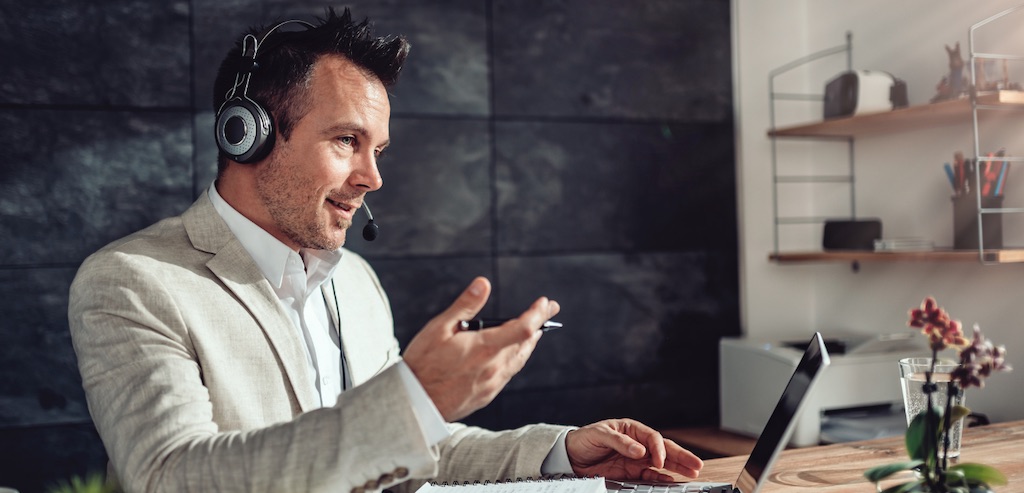 Remember to have fun and make the experience enjoyable for the attendee. You want the attendee to have a positive, memorable experience that will strengthen your brand.
At Lab Exhibits & Services, we can help you with all your live trade show, and virtual event needs and open new opportunities to increase market share.
For more resources and information, click here!