"Good fortune is what happens when opportunity meets with planning."

– Thomas Edison
It appears we are starting to see some light at the end of a very long COVID-19 tunnel with the release of vaccines worldwide. This news will soon open the door for the trade show and convention industry to resume live events. We optimistically expect trade shows to begin sometime in 2021, albeit with a virtual reality component attached to satisfy any reluctant attendees. With that said, now is the time to start preparing your exhibit and honing your staff's "Boothmanship" skills so you can hit the ground running once "Face to Face" marketing opportunities arise.
To help with the process, we have put together a brief plan and checklist of items you may want to consider and implement into your strategy.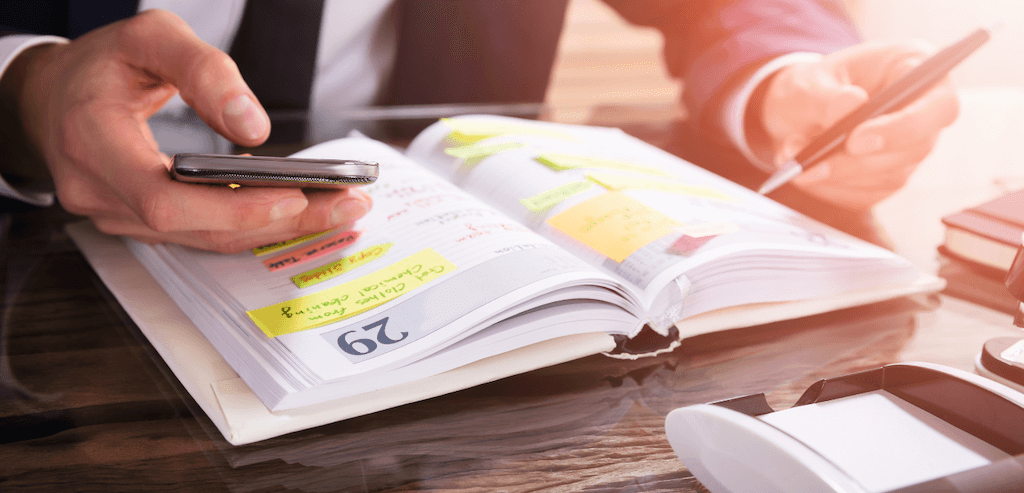 TRADE SHOW PLANNING IN 2021
Virtual and Hybrid events have been hot topics this past year. Although a virtual component may still be vital in 2021, in-person events are more important than ever. This pandemic has taught almost everyone that humans need in-person social interactions.
I believe it is time to focus on the details of live trade shows and re-charge for the new normal.
#1 VETTING CANDIDATES
Narrow the Field of Exhibit Houses – Find the right partner through research, interviews, and RFI's (Request for Information). Narrow the field for your selection process to your top three exhibit houses. If you would like an RFI template, please contact me at ezilinskas@labexhibits.com, and I can forward you a copy of one that I believe you will find very useful.
Location / Experience – Take their location, capabilities, and references into account. Look at their portfolio of work and experience. Remember, you are looking for a long-term relationship and a trusted partner that will weather any storm with you.
Virtual Capabilities – Everyone is looking forward to live events but consider a partner capable of providing a virtual option. Virtual events will be vital as a backup plan.
#2
DISPLAY DESIGN
Design Process – Determine your form and functional needs with a budget range and target show. Remember to include plans for all social distancing protocols. Share your information in a discovery meeting with the exhibit house candidates. A good exhibit designer/fabrication and service company will ask questions you may not have considered. If you would like a copy of a Design Questionnaire that will cover at least 80% of most companies' needs, please email me your request.
Developing the RFP – Send an RFP (Request for Proposal) that includes all your wishes for the exhibit company to digest. This is the most enjoyable part of the new exhibit process. It is surprising when you provide several different companies with the same critical information and end up with concepts so vastly different.
Determining the Budget – 2021 Budgets may not look like they did the year prior, but you can still save money without jeopardizing your brand's integrity. You can stretch your budget further through renting or rent to own terms as an option.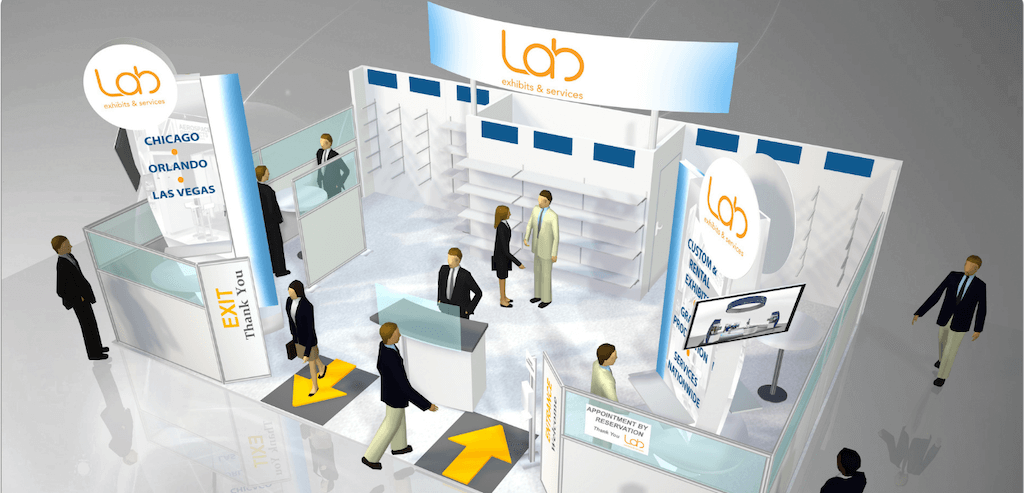 #3 DETAILED PROPOSAL
Thoroughness – A good proposal will consist of no less than five (5) main production components:

Exhibit Properties
Graphics
Show Services
Virtual Exhibit
Options

Clarity – To minimize confusion between offers, you may want to create a proposal format so that you can easily compare "Apples to Apples." The proposal should include "line-item" pricing and not a singular lump sum. If you would like a general proposal format, please contact me for a copy.
Reduce Costs – Try to decrease your ongoing service and storage expenses whenever possible. A good designer can make suggestions regarding the types of construction that will help in this area. Make sure you understand the difference between service estimates, "not to exceed" estimates, and hard quotes. You also want to consider any hidden or third-party costs, as well as cancellation fees. Discuss each party's responsibility, so nothing falls between the cracks, and make sure you ask: "What is Not Included?"
Terms & Timeline – Understand your terms, deadlines, and critical dates so that you can avoid any late fees. Ask for a production calendar ending with the installation and dismantle of the exhibit for the first show.
Options – Typically, items such as upgrades that are over budget, A/V, and furniture will fall into the options category. Different terms for "Rent to Own" or reduced cost for "Multiple Show Rentals" might also appear in this area of the offer.
Invoices – All invoices should be formatted similarly to any approved orders for easy comparison.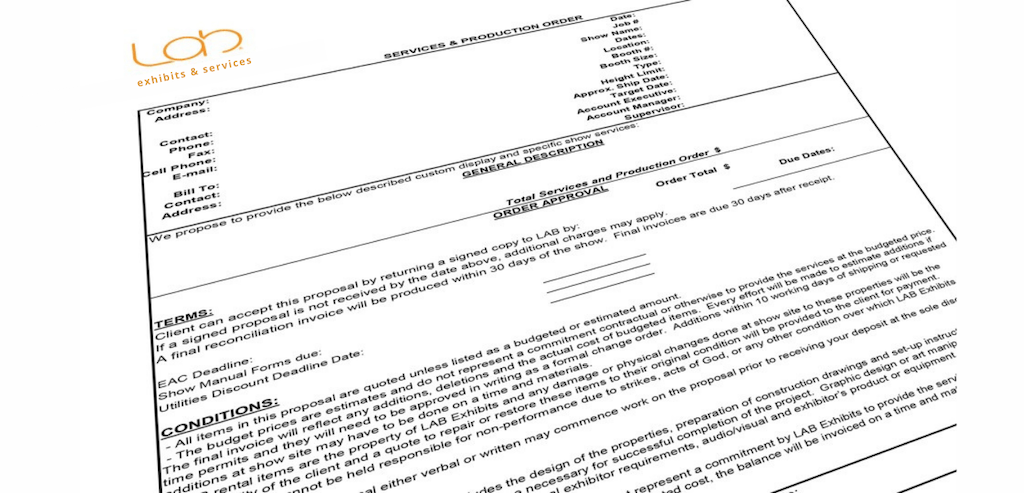 #4 CHOOSING YOUR PARTNER
Value vs. Cost – The lowest cost is not always the best value. Price matters but so does quality and reliability.
Negotiation – Are there any costs that you can squeeze out? What is the display house offering to sweeten the deal, such as shipping your previous exhibit properties at "No Charge" from their current location or free storage for a length of time? Free first-time setup supervision labor might also be available, or discounted or free "Boatmanship" training for your staff.
Relationship – Whomever you choose, you will most likely work with them for several years. Confidence, trust, responsiveness, and overall likeability will play a role in your relationship. Not only are you working with an Account Executive, but you are also going to have significant contact with the Account Manager, Project Manager, and Show I&D Supervisor. Try to meet all of them before making a final decision or make it part of your review process when you survey each company's references.
#5 PRODUCTION & I&D PROCESS
Pre-Show Construction – Review detailed construction drawings and photos of in-shop production. Be aware of artwork formatting guidelines and graphic proofs. Understand what you are reviewing before you approve to move into construction. You also want to double-check the show's regional positivity rates and trends before moving forward.
Boothmanship – Now is the time to tune-up your sales team and remind them of what they should be doing in preparation for a show and how to "Engage, Qualify, and Disengage" properly at the event. Even the best of salespeople become rusty in the art of "Face to Face" sales. I can provide you with this service upon request.
Pre-Shipment & Instillation – Once the display has been constructed and is ready to ship, review all your key details one more time pre-shipment. Discuss your scaled floor plan that includes display positions, orientations, graphics, and utilities. Ensure a day-by-day schedule is created for all supervision and labor to include installation, show days maintenance, and dismantling.
Post Show Review – Once the dust has settled and while everything is fresh in your mind, you may want to have a post-show review with your staff and the display house so you can make improvements where necessary. A post-show review will typically take place once you have received all final invoices.
It will take time for trade shows to start feeling like they used to and for attendance rates to go up. However, it is critical that you begin planning before the 11th hour. Do not give your competitors an edge. Now is the time to be strategic and prepare for a successful show in 2021.
At Lab Exhibits & Services, we can help you with all your live trade show, and virtual event needs. Please allow us the opportunity to share our ideas with you and help you create opportunities for the coming year.
Please email me at ezilinskas@labexhibits.com for additional information or for free copies of my RFI, RFP, Design Questionnaire, and General Proposal templates. "Boothmanship" training is provided at "No Charge" upon request.