"The technology you use impresses no one. The experience you create with it is everything."
– Sean Gerety
The pandemic taught almost every industry event professional that technology was the key to pivoting a trade show strategy. We not only had to become more innovative, but we also had to adapt to the technology we had available to us quickly.
Thankfully we are back in person, for the most part, and although some things are different, one thing remains the same.  We still need to deliver engaging and memorable trade show experiences for both live and virtual environments.
Technology has always played a significant role in the trade show, and event industry and now plays a greater role in the evolution of our world.
Here are a few Technology trends emerging and most likely here to stay in the trade show industry.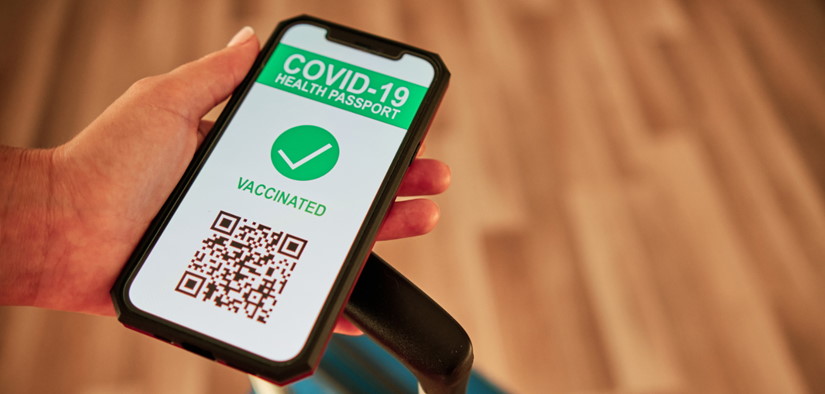 Vaccine Verification Portals and Apps
Many trade shows now require proof of vaccination or a negative PCR test to attend. As a result, shows have partnered with web-based portals or apps like Clear for attendees and exhibitors to pre-register and obtain a health pass. Clear and other apps like it are quickly becoming a part of our everyday life.  Clear stations are popping up at airports, stadiums, concert venues, and other locations to allow people to move through more safely and quickly. Health passes are here to stay for some time.
AI -Artificial Intelligence
There are many applications for AI, so here are a few that make the most sense for the trade show industry. Chatbot guides, Language translators, Lead management, Exit surveys, Networking, Traffic flow, and Data Collection. These applications engage audiences and provide an added easy-to-use value at in-person events.  This type of technology has been around for some time, but it has been perfected and is more affordable.
Smart Convention Centers
Advancements at convention centers and other large venues may happen sooner than later. For example, you may see increased network capabilities to support in-person and hybrid events, smart kiosks, or dashboards to engage visitors. We might also see crowd control or tracking for health and safety reasons.  For instance, shows are limiting the number of people per square foot in booth spaces.
Wearable Tech
Wearable tech like smart badges, wristbands, and smartwatches capture event data and share valuable audience insights. For example, we may see earwear for real-time translation and eyewear for facial recognition purposes. There may even be smart clothes that will charge your phone as you go to specific areas of a display or exhibition facility.
Hybrid Events
Even with the return to in-person tradeshows, many exhibitors may continue to offer Hybrid events. A hybrid event can mean anything from a Zoom conference to a fully immersive environment. Having a virtual component to an in-person show allows event planners to reach a larger audience and create online communities. It also provides the ability to reach greater audiences that are still not traveling or attending in-person shows.  These events also help defeat time and budget challenges while opening the door to anyone with a disability to grow your audience.
Regardless of which technology you choose to use at your next trade show, it needs to work with your strategy as an effective tool to engage audiences instead of distracting them.
At Lab Exhibits & Services, we can help you with all aspects of your live trade show custom and rental display needs.  We are also currently developing virtual environments that will serve as extensions of live events. Please allow us the opportunity to share our ideas with you and help you create opportunities for the coming year.