Benefits of a Virtual Trade Show
"When times are good, you should advertise, when times are bad, you MUST advertise."

Ocreative Design
The World News brings us little hope and more "doom and gloom" each day while businesses and consumers are willing to spend their hard-earned dollars. Our recession is one of Supply, not Demand.
Paranoia creeps up your spine and makes you reconsider what you can touch and where you can go or breathe safely. In many ways, we are hostages of COVID-19, and we keep hearing phrases like "During These Unprecedented and Challenging Times" or "When the New Normal Begins."
A new normal has begun, and we need to prepare to do business differently. We need to bring significant change, whether it be temporary, permanent, or just an alternative to "Business to Business" commerce.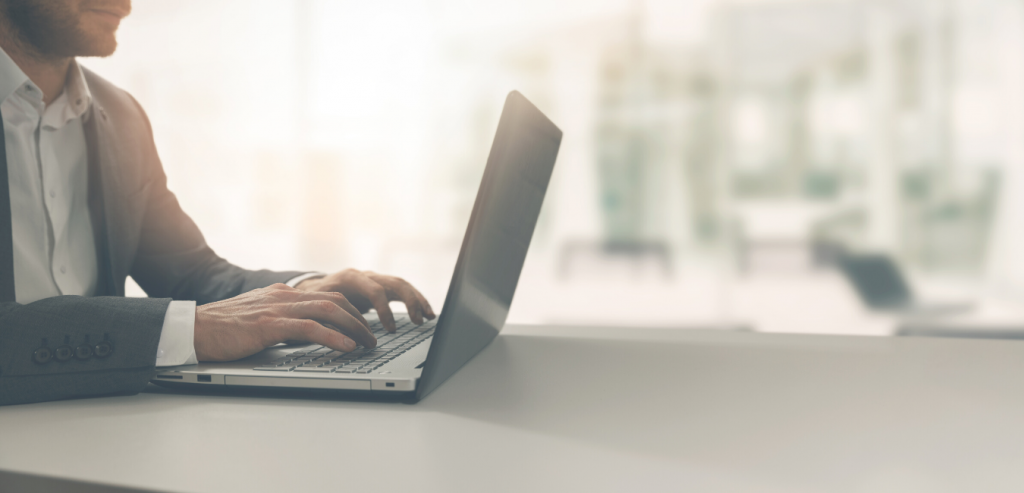 All trade show activity has come to a screeching halt, but we should not stop our marketing efforts.
According to a McGraw-Hill Research Study, companies that continued marketing through the recession of 1981-1982 increased their business by more than 250% over the companies that did not once the recession ended.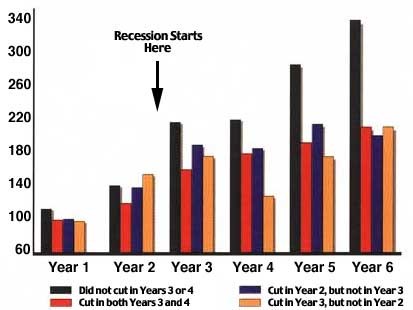 This study illustrates the need to continue marketing while live trade shows are on hold. Click here to read more about the study.
Virtual environments are the best option to continue conducting trade shows safely in the near term.
Virtual environments have become increasingly popular due to more reasonable costs and the capability of technology. Trades shows, exhibits, retail centers, showrooms, production facilities, user groups, training facilities, conferences, and anywhere else products and services are displayed can be candidates for the Virtual World.
As I write this blog, we are currently working on demonstrations to bring the future of trade shows to a new level.
Please contact me at ezilinskas@labexhibits.com if you would like a sneak peek of our virtual environments.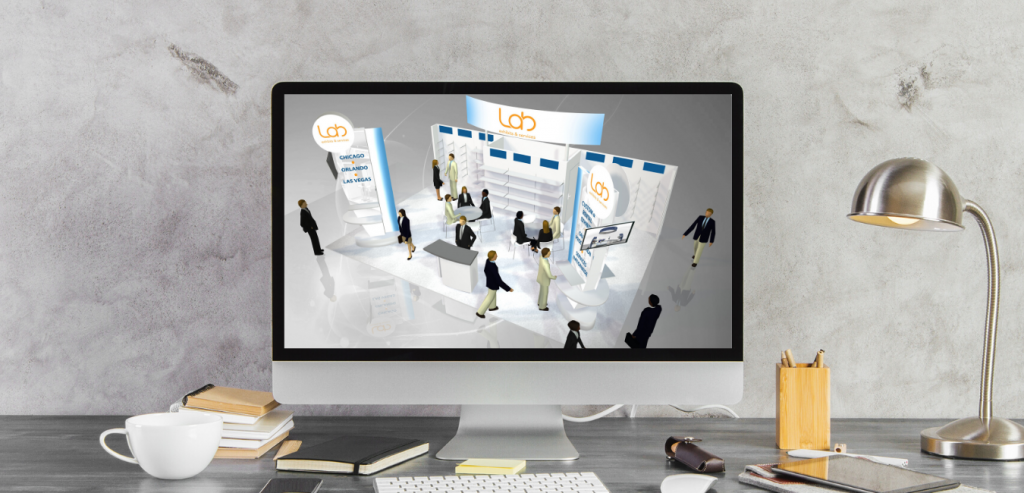 Consider the following Costs a Virtual Trade Show Eliminates:
Floor Space Cost
I&D Service Labor
Preparation Fees
Contractor Expenses
Event Products or Equipment
Storage Fees
Exhibit Construction Costs
Shipping Costs
Travel and Entertainment Expenses
Consider the Personal and Business Conveniences of a Virtual Trade Show:
No Exposure to Risks
No Surprises
Broader Attendance
No Missed Prospects
No Size Limitations
Reduced Liability
Greater Brand Exposure
Employees Remain on Task
No Rules and Regulations
No Wasted Space
Better Visitor Tracking
No Sore Feet
I may have over-looked a few examples, but this is will give you a good idea of why you should consider virtual environments.
Remember, virtual environments are the best option right now, but they do have some real-world drawbacks.
Here are some of the remaining challenges:
Reduced Human Interaction
Attendee Considerations
The cost savings for an attendee is also quite considerable. On average, the cost for a person attending a three-day show is $3,400. That includes airfare, hotel, per diem, ground transportation, and registration over four days of travel without consideration for the time and inconvenience of making all of the arrangements.
As you can see, there are several more Pros than Cons of a virtual trade show.
Since money makes the world go round, the average cost of a Virtual Exhibit will be approximately a third of the cost of a real one depending on the "Bells and Whistles" included in the design and capability of your environment.
Part two of our blog series, Virtual Trade Shows in the Real World, will speak to the capabilities of a virtual environment and what you can expect from your display.
Contact me at ezilinskas@labexhibits.com today for more information on how you can transform your exhibit into a virtual environment or experience one of our demonstrations.
At Lab exhibits & services, we are here to help you through all of your tradeshow and event needs and requirements.
For more resources and information, click here!