Your company has decided to exhibit at a trade show but where do you start?
Planning a trade show display with a custom exhibit house can be overwhelming. It is sometimes hard to know where to begin and which custom exhibit house to choose.
At Lab, we created an infographic that will serve as a sort of roadmap to planning a trade show display.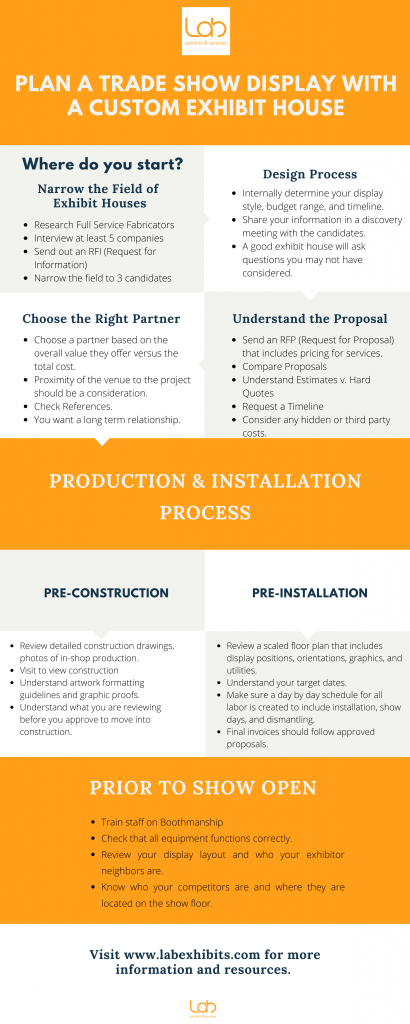 The above infographic highlights the key planning steps from how to choose the right exhibit house, how to manage the design process, and what to do during the pre-construction and installation phase. It also has valuable advice on opening the show.
If you are looking for more detailed information on each of the steps to get started? Start Here!
At Lab exhibits and services, we can help you with all your trade show and event needs. For more resources and information, click here!